Dry Needling – The Unlicensed and Unregulated Practice of Acupuncture in Massachusetts
Learn more about dry needling and how ASM is working on this issue
Bills introduced in the 190th session Beginning 1/17/2017 and ending 12/18/2017
H3247 An Act relative to the safe treatment of pain submitted by Presenter Representative John Lawn. Petitioners Solomon Goldstein-Rose, Peter V. Kocot, & John W. Scibak
S1182 An Act relative to the safe treatment of pain submitted by Presenter Senator Julian Cyr. Petitioners Sarah K. Peake &John W. Scibak
Latest Update From the ASM Dry Needling Task ForceWhy the Bill "An Act Relative to the Safe Treatment of Pain" matters:
The Acupuncture Society of Massachusetts (ASM, formerly AOMSM) has been working for many years to legally define acupuncture as the insertion of a metal, filiform needle for therapeutic purpose. This change will characterize "dry needling" by allied health professionals as the unlicensed practice of acupuncture. (Link to bill if there is one)
In the Commonwealth of Massachusetts, "dry needling" is neither in, nor out of, the scope of practice for allied health professionals. There are no rules preventing them from performing dry needling and also no rule giving them permission to do so. Due to the lack of clear rules, some physical therapists are practicing acupuncture under the pseudonym dry needling, bypassing the requirements licensed acupuncturists are required to meet.
This document from the American Society of Acupuncturist provides clear information about dry needling and why it is essential to support appropriate, rigorous education and licensing for anyone who wishes to practice acupuncture — including biomedical or integrative acupuncture currently referred to as "dry needling"
The statement was approved by the representatives to  American Society of Acupuncturists (ASA), which represents the profession on a national level.
The same sentiment is echoed by the American Medical Association (AMA) position statement on dry needling.
The ASM has submitted a petition to of the Board of Allied Health (BOAH) asking them to rule dry needling out of the scope of practice for physical therapists. We have received confirmation of receipt and are awaiting for a response through the lawyers.
This process accrues expenses and fees for lawyers and our lobbyist and more. Please donate what you can, any amount supports our efforts.
The BOAH has since chosen not to hear our petition. This is of concern as the charge of that Board is consumer protection and by not hearing our petition, it gives the appearance of not protecting consumer interests. It allows PTs to continue practicing acupuncture under the pseudonym dry needling in the Commonwealth.
The Committee on Acupuncture is updating scope of practice regulations regarding the definition of acupuncture and scope of practice. These changes will give acupuncturists and the ASM stronger footing to proceed with dry needling legislation. Many of you wrote comments to the COA. Licensed Acupuncturists Steve Cina, Amy Mager and Linda Robinson Hidas gave testimony at the Board of Registration in Medicine pursuant to this effort. We will update you as we hear after the next Committee on Acupuncture meeting.
We continue to address this issue in a multi-pronged way because people are using an invasive procedure, that is licensed in MA, without appropriate evaluation, examination and licensure to do so.
When you have patients willing to either 1. Tell their story of injury or harm from under trained practitioners practicing acupuncture under the pseudonym dry needling or 2. Are willing to have you share their story please email it to me at the email below.
If you have any questions or want to be involved in making sure everyone in MA who uses a metal/dry/filiform needle for therapeutic purpose is licensed, please contact:
Amy Mager MS, Lic.Ac. Dipl. OM (NCCAOM), Chair of the ASM Dry Needling Committee
ASA, American Society of Acupuncturists Dry Needling Committee Member
413.222.8616 or email hidden; JavaScript is required
ASM@statehouse

Related research findings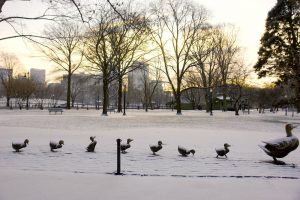 MASSHEALTH REGULATIONS FOR ACUPUNCTURISTS
As of January 2014, regulations went into place which allow acupuncture visits to be covered for those individuals enrolled in the state's MassHealth program. Under the regulations acupuncture can be provided in three locations: acute care settings, community centers and physician offices. Most often patients cannot make use of these services due to the regulation stating that acupuncturists need physician referral, supervision and billing. Acupuncturists have never been supervised in this way. As an organization we understand that the overwhelming majority of acupuncturists are independent practitioners and are not employed by MD's, clinics or acute care outpatient hospitals. ASM is working to change some of these regulations so that they are better suited to acupuncturists, their practices, and ultimately their patients, including working with MassHealth to ensure that payments to acupuncturists are uniformly fair and appropriate to our work. Below are the three pieces of regulations in both the full version as well as just the sections that are pertinent to acupuncturists.
Commonwealth of Massachusetts MassHealth Provider Manual Series.  All are PDF format